How army8 Founder Nate McKelvey Encourages Entrepreneurs to Think Bigger, Build to Scale, and Execute More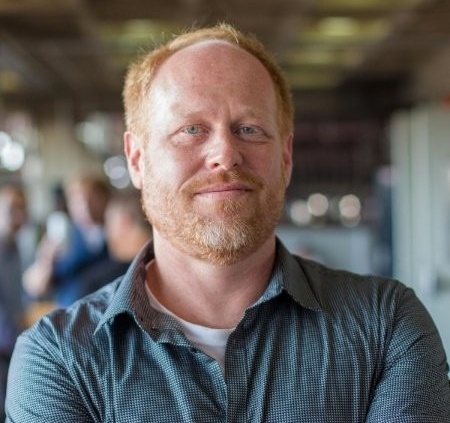 "Successful businesses have three things in common," according to Nate McKelvey, "Strategy, Process, and Execution. More often than not, however, business fails when these three aren't in sync. Typically, you'll hire an entrepreneurship coach or consultant to help with Strategy, outsource your Process to a technology provider, and hire a marketing agency to handle Execution, leading to limited, if any, communication between the three."
army8 takes it one step further to Think Bigger, Build to Scale, and Execute More for its clients.
​​With over two decades of experience in online marketing and web and application development, Nate's career is proof positive that this approach works. His luxury private jet charter company, launched in 1999, has won multiple awards including reaching #66 on Inc. 's 500 list of fastest-growing private companies in the US, the Dell Excellence in Customer Service Award, as well as Deloitte and Touche Rising Star and Fast 50 awards. For his efforts in combating click fraud, Nate has also been featured on the front page of the 2005 Wall Street Journal.
All of which is possible because he applied his extensive experience in digital optimization, web development, SEO, and online branding to his ventures. With army8, Nate takes his tried-and-tested approach to the market by offering business solutions that encourage clients to Think Bigger by crafting data-driven strategies based on customized platforms; to Build to Scale using free or low-cost, off-the-shelf and open-source CRM software in order to boost productivity and maximize profit opportunities; and to Execute More through brand development, web design, and digital marketing tactics based on analytics from the Strategy and Process phases. 
From being an entrepreneur with a start-up, running a business going through growing pains, or handling companies with more sophisticated or specific project needs, Nate has done it all. Through army8, his firsthand experience lends itself to the manifold businesses that the consultancy handles, putting in the meticulous, intelligent work necessary for their success.
Think Bigger, Build to Scale, and Execute More today. Find out how Army8 can tailor-fit their expertise to your needs at army8.com, or send an email to sales@army8.com.
https://army8.com/wp-content/uploads/2021/08/1517668531633.jpeg
450
450
carla
https://army8.com/wp-content/uploads/2019/04/logo-army8-final.png
carla
2021-08-30 15:12:20
2021-09-02 15:26:47
How army8 Founder Nate McKelvey Encourages Entrepreneurs to Think Bigger, Build to Scale, and Execute More