Business life cycle: Finding scalability and growth potential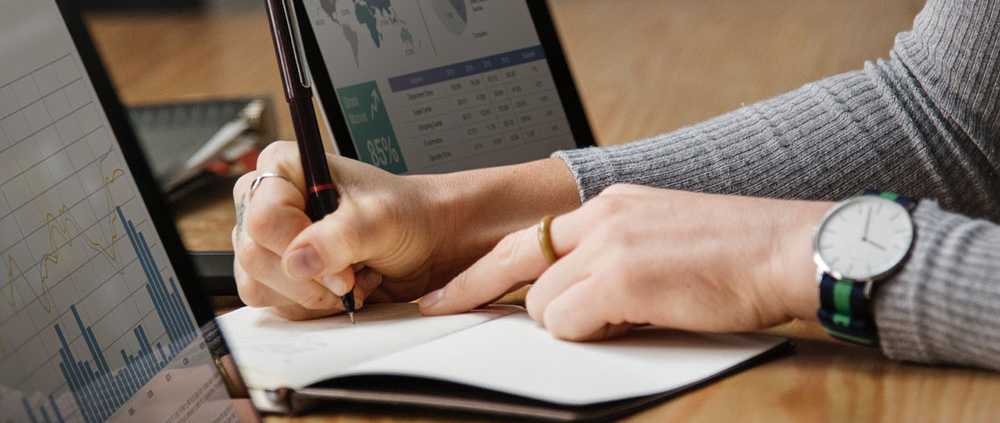 Does every team member have clear KPI's (Key Performance Indicators) to measure their success?
Every member of your team should have a clear picture of what success looks like for their respective position and KPI's will help you measure their progress towards your overall business goals. This will keep everyone on the team rowing in the same direction and clearly define responsibilities within the organization.
There are so many affordable, off-the-shelf software systems which can track everything from sales to service and accounting so there's really no excuse to not track outcomes for every department. In my personal experience, your team may not like the change initially, but will eventually embrace it since it will more clearly define success and failure which can relieve stress and anxiety.
Do you have training manuals for every position within the organization?
This will help you define everyone's role and responsibility within the organization and provide a clear path towards growth. You will be able to hire and train for specific skill sets and get them up, running and productive much faster.
Start with your employee manual to set expectations for the entire team, then map out your organization hierarchy and match primary responsibilities to each. Then begin filling in job responsibilities and primary KPI's (Key Performance Indicators.) Ask each of the team members to write up a process for each of the job functions and review with them to be sure they are using the most efficient and productive methods.
How do you maintain communication with your team?
It was easy when you were 5 employees since everyone was in the same room, but that's not going to work when you add 20 or more people. A fast growing business will need to streamline communication to keep up with the fast changing environment. Consider having an annual strategy meeting and be sure to include all departments. This is where you will plan out the next year, project growth and set your KPI's. Hold daily huddles with your managers and make sure they are all doing the same with their respective teams. Keep everyone standing to keep the meetings to the point, short and efficient so they can get on with their daily tasks. Have monthly or quarterly reviews for every employee to keep everyone on track and let them know where they are succeeding and failing.
Does everyone share the same vision you have? Do they know where you are headed and why?
During your annual strategy session consider an exercise to develop and set your core values, mission statement and company culture. This will help keep the team together. It's easy to keep everyone on the same team when you first started your company, but as you grow and bring on new team members they may not fit in as well as your first few hires. Over time, this can create factions within the organization which nearly always leads to infighting and a far less productive work environment for everyone. The core values and mission statement make it clear what you are about, what you stand for and how you work together as a team.
Do you have the right technology to scale your organization?
How much new business can you handle at current staffing levels? Imagine a doubling or tripling of your business, how many additional people would you need to hire and train today to handle that? Hiring and training new staff members is one of the biggest hurdles to growing so consider looking at every job function to look for technology solutions to streamline each. Don't think you have the budget for a CRM, Workflow Application or Accounting system? Consider the resources you spend in hiring, training and managing one team member and you will see it is almost always less expensive to solve a task with software vs. adding staff. Always ask the question: "Can we solve this with technology?" before hiring someone new. 
Do you have a clear picture of who your best customers are, why they use you over your competitors and are your marketing messages consistent?
When you first started your company, you probably already knew all of this inherently without having to write it all down. You were on the front lines selling your product or service, listening to your customers and experimenting with different sales pitches. As you grow, add more sales or marketing people, that connection may be lost. Consider surveying your customers to develop customer persona's and ask them why they use you over someone else. From here, develop your primary marketing messages and communicate them to the entire team so everyone knows what the customers want and expect from you. If you are using an agency, be sure to share this information with them. Check your website, social media, email and marketing content to be sure the message is consistent throughout all communication with potential and existing clients.
Do you have a Cash Flow Statement with projections out 3 months or more?
Growth can be costly for many business types. If you get a new customer or order, what is the impact on your cash flow? Will you have to hire more people in advance of being paid or will you have to stock up in inventory? Will you need a bigger office or machinery? A good part-time or full-time CFO will need to get a handle on the impact of new business on your available cash, help you acquire loans or help you put together financial statements and a business plan to attract an investor.
Are your vendors ready for growth?
Depending on your business type, you may need to reach out to your primary vendors and ask them if they have the capacity to support your growth. Even if the answer is yes, you may want to consider having multiple vendors for mission critical resources. You never know when one vendor may have an issue outside of your control. This becomes more complicated if you rely on a vendor outside of your country since customs, tariffs, taxes or currency fluctuations can have a high impact on the price or timeliness of delivery. Spread the risk if you can.
https://army8.com/wp-content/uploads/2019/05/Is-your-company-ready-to-scale-and-grow.jpg
667
1000
Mike Maguire
https://army8.com/wp-content/uploads/2019/04/logo-army8-final.png
Mike Maguire
2019-05-04 18:12:14
2021-03-02 18:48:18
Business life cycle: Finding scalability and growth potential