8 Business growth strategies and skills for everyone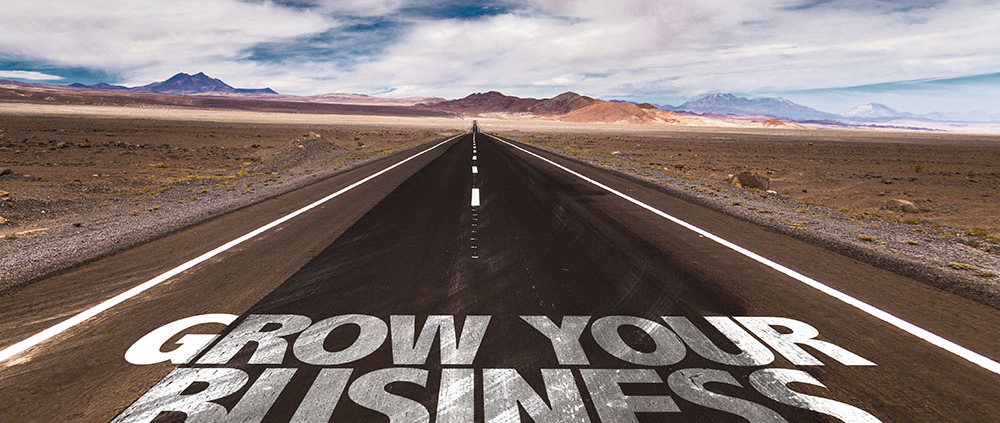 Nearly all high growth companies look a certain way- they have the right people, process and reporting capabilities that make it run like a well-oiled, unstoppable machine. Most are either venture-backed or well-funded due to the human resources required to setup all of the processes and internal communication to technically piece together all of the data points to track KPI's.
Each person in the organization knows which KPI's they are held accountable to and the process to improve them. Communication runs freely through real-time reporting which allows the organization to identify hurdles in its path and pivot accordingly on the fly. New customers all have a similar, consistent experience since processes flow from contract signing through to product or service delivery. Since every task in selling and servicing a client is well documented, including training manuals, staffing is less expensive and not reliant on any one individual. This is what allows the organization to scale and grow quickly.
You are building a machine, much like building out a computer program to perform specific tasks. Think of the logic it takes to sell and service an order, all the steps required to move someone from a prospective customer to a customer to a referral source. Since most companies vary greatly in the product delivery, I'm going to focus this article on the marketing aspect of the machine starting with the skill set you will ultimately need to effectively execute. If you were building a piece of IKEA furniture, this would be the list of required tools you will need to get started.
Strategy – This is where you start by building out your customer persona's, core values, brand voice and tactics to reach them. It's the most important piece of the puzzle and if executed properly should tell you what differentiates you from your competitors, how to best communicate it with your prospective customers and the channels or not venues where you are most likely to engage potential customers. You can certainly find plenty online to help with all of the exercises above or you can hire a consultant with experience in the above. This piece is also covered in the army8 premium plan.
Process – This task is typically handled by a COO, someone who is always looking for a way to make the existing process more efficient or to deliver a higher quality experience for your customers. There should be documentation and training manuals for every position in the company with clear KPI's to measure the effectiveness of whoever is in charge of said task. This will require a data repository such as Google Data Studio where you can consolidate information from multiple platforms into one dashboard for real-time reporting of each piece of the larger puzzle.
Execution – Here I've identified 8 skill sets to help you execute the plan and process.

Brand development – someone who can, at a high level understand how customers currently perceive your brand, which perception best positions the company and how to change it most efficiently.
Web development – Your Website is the central point for communication to your customers and staff. You will need a strong CMS (Content Management System) such as WordPress where you can easily add new content, adjust your messaging on the fly and have technical capabilities to attract existing and prospective customers to the site and track them.
Digital advertising – Advertising channels are changing at an exponential rate. New features, search algorithms, targeting options, etc. are all different on each platform. Knowing how to deliver the desired message at the right time takes knowledge and experience.
CRM & marketing automation – Without a strong CRM to track the progress of a customer through marketing and sales funnels is critical to the success of any organization. You need to know which messages resonate, which do not and where the funnels are falling short. Marketing automation will help you make sure no prospective lead falls through the cracks. It will help you minimize marketing budget waste, tell you how well your sales staff are performing and stay in touch with existing customers so you are top of mind for their next order.
Programming & technical support –Technology is also changing exponentially. New workflow applications are developed daily to improve some aspect of your business, streamline an existing process or collect data from a new source. Having someone on your team who knows the latest trends will save you countless dollars in staffing or give you a competitive advantage.
Writing – Having a good writer, someone who knows your industry is key to communicating with customers and internal staff. Everyone needs to be on the same page and most entrepreneurs don't have the time to do it consistently. If you aren't writing a new article each week, you are probably not doing enough to optimize your growth.
Social media – Some tactics work well on one social channel but fall flat on another. Having a good social media manager who understands your brand voice and the message you are attempting to deliver is critical in the success of your growth plan. This tactic is typically included in the top, middle and bottom of the marketing funnel making it one of the most important team members.
Reporting and data analytics – This is the person who can collect data from various sources such as your accounting system, CRM, website analytics, digital marketing campaigns or customer service modules and interpret them into meaningful actions the COO or CEO can take to improve process to deliver a desired outcome.
As you can see, the variance between the skill sets is wide. Someone who may be good at writing and social media may not have the technical expertise for the reporting and analytics or the technical person may not have the design capabilities, etc. Most companies tend to hire one person for a specific tactic such as social media and try to get them to perform tasks that are clearly not in their wheelhouse. This is exactly why we started army8. It's a one-stop shop for everything you need to setup, install and execute a growth plan for less than it would cost for that one person.
https://army8.com/wp-content/uploads/2019/08/8-skill-sets-you-will-need-to-grow-your-business.jpg
667
1000
Mike Maguire
https://army8.com/wp-content/uploads/2019/04/logo-army8-final.png
Mike Maguire
2019-08-27 19:07:11
2021-03-02 18:40:46
8 Business growth strategies and skills for everyone